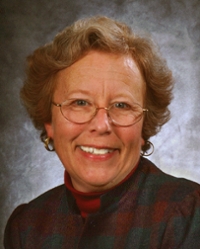 Director
Professor Emerita
Contact
Department of Health Policy and Management
212 Adriance Lab Rd.
1266 TAMU
College Station , TX 77843-1266
bjquiram@tamu.edu

Biography
Dr. Quiram serves as the Director of the USA Center for Rural Public Health Preparedness, as well Director of the Office of Special Programs & Global Health. She is a Professor Emerita in the Department of Health Policy and Management at the Texas A&M University School of Public Health. 
Quiram has over 35 years of experience in health care, public health and public health emergency preparedness response and recovery and has multiple publications on related topics. Through outreach, education and creative partnerships, she has worked to promote and improve the health of rural and underserved communities nationwide. She has been recognized for her ability to build partnerships with both traditional and nontraditional public health practioners, as well as public and private partners, to bridge the gap between the academic and public health practice communities throughout Texas and the nation.
During her career, Quiram has overseen over 50 projects totaling in excess of 20 million dollars including serving as the PI for two CDC Public Health Preparedness Centers and the HRSA-funded Texas Public Health Training Center. She has proven experience to guarantee compliance with scientific, financial and administrative aspects of a project, and can provide overall responsibility for organization, administration and leadership to ensure success.