Angela G. Clendenin, PhD, MA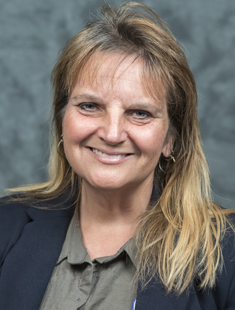 Angela
G.
Clendenin
, PhD, MA
Interim Associate Director
Instructional Assistant Professor
Contact
Department of Epidemiology & Biostatistics
212 Adriance Lab Rd.
1266 TAMU
College Station , TX 77843-1266
clendenin@tamu.edu
Phone: 979.436.9499

Biography
Dr. Clendenin is an Instructional Assistant Professor in the Department of Epidemiology and Biostatistics at the Texas A&M University School of Public Health. Her academic pursuits and research interests include risk communication, decision analysis, emergency management/emergency communication, cultural/social influences on communication/decision-making, and communications measurement and assessment. Clendenin's background in emergency communications and media relations has included multiple invited presentations and articles for general readership. She has also served as the Public Information Officer for the Texas A&M Veterinary Emergency Team and conducted risk communication workshops for tribes in the Sioux Nation in South Dakota. Most recently, she has served as Co-Director of the COVID Operations and Investigations Center for the Texas A&M University System and also on the Texas A&M Emergency Management Advisory Group (TEMAG). She has provided epidemiological surge support for the Brazos County Health District's COVID response efforts, and has interviewed with local, state and national media about the COVID pandemic.
She received both a PhD in Agricultural Leadership, Education and Communications and a BA in Journalism from Texas A&M University and a MA in Strategic Communication and Leadership from Seton Hall.
Education and Training
Texas A&M University, PhD, Agricultural Leadership, Education, and Communications
Seton Hall University, MA, Strategic Communication and Leadership
Texas A&M University, BA, Journalism
Research Interests
Risk Communication
Decision Analysis
Emergency Management/Emergency Communications
Cultural/Social Influences on Communication/Decision-Making
Communications Measurement and Assessment
Teaching Interests
Science Writing
Risk Communication
Leadership
Representative Publications
"Innovative Perspectives on Effectively Communicating Through the Chaos of Crisis", Submitted presentation as part of the 2015 Texas Division of Emergency Management Annual Conference in San Antonio, TX  May 2015
 "How to Promote Your Research to the Public and Why You Should", Invited presentation to junior women faculty at Texas A&M University for the ADVANCE Center  March 31, 2015
"How to Build a Professional Brand and Why You Should", Invited presentation to professional women in academia for the Texas Women in Higher Education Annual Conference in Galveston, TX  March 31, 2015
"Innovative Perspectives on Effectively Communicating Through the Chaos of Crisis", Accepted presentation as part of the 2015 National Hurricane Conference in Austin, TX  March, 30 2015
 "Effectively Communicating Through the Chaos of Crisis", Poster presentation as part of the 2014 Conference for the Texas Rural Health Association  2014
"Communicating Your Research", Invited presentation as part of the 2014 Research Institute for Women and Underrepresented Groups for the Texas A&M University College of Medicine  2014
"How to Promote Your Research to the Public and Why You Should", Invited presentation to junior women faculty at Texas A&M University for the ADVANCE Center  2014
 "How a Disaster Preparedness Rotation Helps Teach the Seven NAVMEC Professional Competencies: The Texas A&M University Experience", Journal of Veterinary Medical Education, Volume 40, Number 4, Wesley T. Bissett, Debra L. Zoran, Angela Clendenin, Norberto F. Espitia, William Moyer, and Kenita S. Rogers  2013
"How to Promote Your Research to the Public and Why You Should", Invited presentation to junior women faculty at Texas A&M University for the ADVANCE Center  2013
 "Working with the Media", Invited presentation for the Texas Public Health Association Mid-Year Conference  2011